Initiative
"For the sake of Law and Justice, Fairness and Respectful Treatment in the Catholic Church"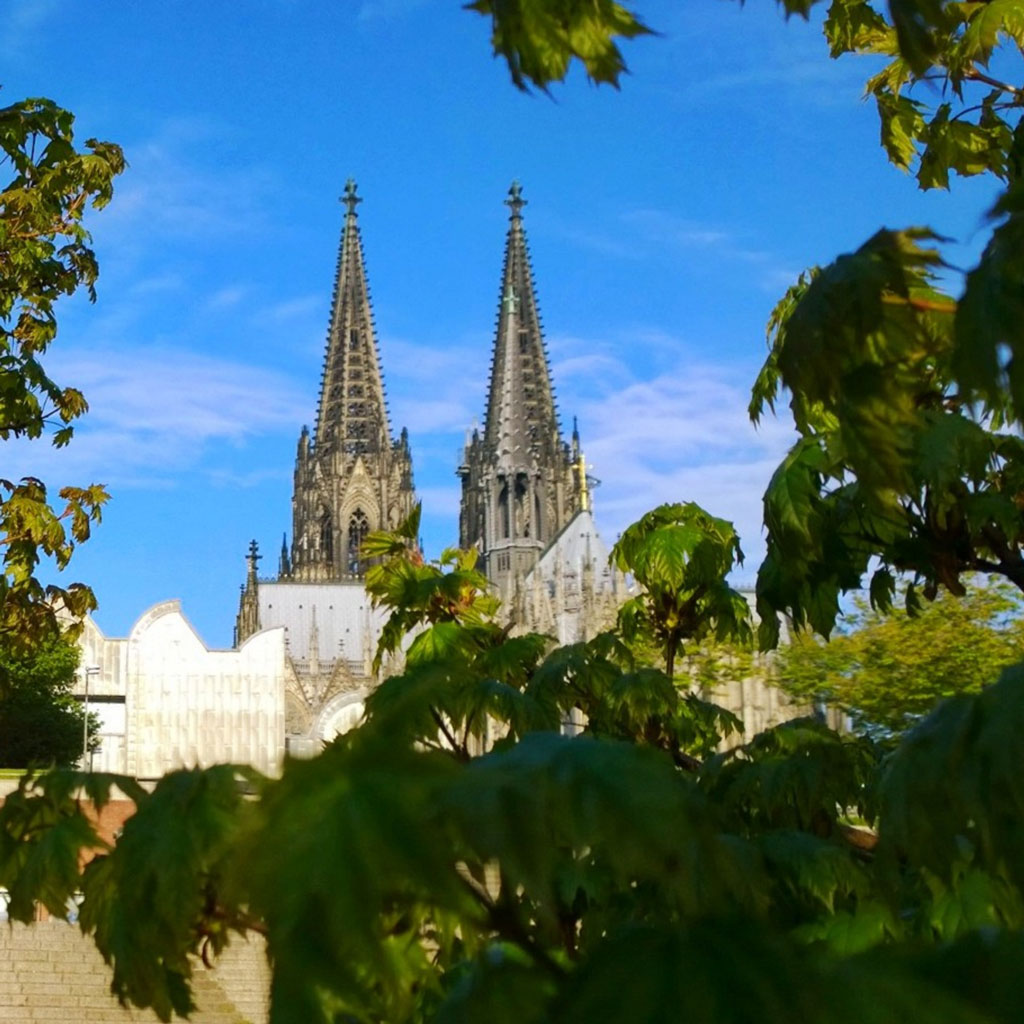 We are Catholics who support the honest concern of investigation and clarification of Cardinal Woelki. We call for fairness and justice, also and in particular with regards to the Archbishop. Our call is a call for a necessary, clearing dialogue for the sake of truth and respect.
Open letter:
Dear Ladies and Gentlemen,


Dear fellow people of good will,
We are shocked by the fact of sexualized violence and its extent which has come to light in the Catholic Church in recent years. We are outraged by the unspeakable suffering that has been inflicted in particular on children and adolescents and call for an appropriate investigation of all what happened. We also hope that the Church's experience in handling this extremely sad chapter in her history will encourage other institutions of our society to also openly and honestly initiate necessary processes of awareness and purification wherever sexual abuse of minors has taken place. After all, this is about protecting our children effectively and comprehensively. We know and regret that related to the investigation that has been started in the Archdiocese of Cologne, mistakes have obviously been made which seem to obscure the honest intention of those responsible. Unfortunate actions should not be concealed. The goal must be a humane coming to terms and clarification in the service of truth.
We place our trust in the investigate work
However, fairness and justice—especially in times of raised emotions—are required with regards to all persons. Said this, we place our trust in the educational and informational efforts that Rainer Maria Cardinal Woelki, Archbishop of Cologne, and his staff have been doing for years. It is with much hope and confidence that we perceive how many good things have been achieved in these years, in the Catholic Church in general and in the Archdiocese of Cologne in particular, regarding matters of intervention, prevention and help for those affected. The Archbishop of Cologne himself, has repeatedly demonstrated in his numerous initiatives, statements and decisions how determined he is to use all available means to ensure that sexual abuse might never again occur in the Catholic Church, if possible. This includes the necessary investigation into the handling of such cases by those responsible, the identification of omissions and the resolute determination of possible consequences. False consideration should be avoided at all costs, even if this could be painful for some. However, this can only happen based upon a comprehensively researched and factual basis.
Cardinal Woelki was the first German bishop to commission such an expert report based on the diocese's own files. This is a good decision and obtaining an external report is a reliable procedure. Moreover, the Cardinal has decided that the report should be published and, as a sign of transparency and of the truthfulness of his desire for independent investigation, has committed himself to not view it himself before publication.
With the goal of publication, however, the legal challenges begin: A report, even if it has been prepared by a law firm, remains a private report that cannot replace neither public nor canonical investigations. It is therefore not permissible to publicly adjudge responsibility or even someone's conviction through such a private report without sufficient factual evidence. Therefore, Cardinal Woelki asked two different expert lawyers on media law to examine the admissibility of the report that had been prepared and received the unanimous opinion that it does not meet the necessary requirements set.
The accusation that Cardinal Woelki withholds the present report is thus ultimately an accusation that he is willing to respect the legal order. The willingness to abide by the applicable law is a matter we do expect from everyone, also and in particular from a bishop. The archbishop meets these requirements for law-abiding behavior. It seems absurd to turn his commitment to meet legal requirements into an issue of lacking determination to further investigations or even into a willingness to cover things up.
We support the initiative of Cardinal Woelki
That is why we support Cardinal Woelki's initiative of commissioning a second legal report on the dealing with sexualized violence which does provide legal certainty in terms of media law and thus can be published. This second report, which is currently being prepared by the law firm of Prof. Dr. Björn Gercke will be published on March 18, 2021, and will, according to current knowledge, examine all 236 cases that have become known to date. Thus, this second investigation commissioned by Cardinal Woelki is the most comprehensive one ever to be compiled in a German diocese. For the magnitude of crimes that occurred must be matched by the diligence of a realistic and complete investigation, so that effective changes can take place from now on.
Regarding his handling of the case of priest O., Cardinal Woelki has explicitly assured that the clear-up of possible misconduct, including appropriate consequences to be drawn, would also concern his own person. He himself has already turned to the Pope in this regard to have this case clarified. We believe his words and are confident that the Catholic Church has the proper instruments to achieve a result which serves the truth.
We know that the measures taken by Cardinal Woelki to authentically proclaim the Gospel in words and deeds are noticed and recognized by many people. We demand that, also in the present controversy, there be a just treatment of facts and of the person of the Cardinal, who deserves more solidarity and loyalty, but also more respect and fairness than he sometimes receives in these days.
Cologne, February 5th, 2021
We would like to point out that in a previous version of the call it was written that the first report picked out and assessed only 15 cases. This meant that only 15 cases were shown as examples in the report.
– Tobias Graf Bernstoff, Bedburg
– Hermann Gerbaulet, Berlin
– Achim Greif, Remagen
– Josef Irl, Mindelstetten-Imbath
– Teresa und Christoph Konopka, Bonn
– Maria Kurz, Bonn
– Martine und Jürgen Liminski, Bonn
– Ailen und Thibaut Liminski, Bonn
– Flavia und Tobias Liminski, Regensburg
– Heike und Martin Lohmann, Bonn
– Andreas und Clara Lorenz, Regensburg
– Angela Maisondieu, Bonn
– Benjamin Marx, Köln
– Thomas Mertz, Bonn
– Gabriele und Klaus Pott, Bonn
– Thomas Pöppinghaus, Bonn
– Andreas Reimann, Köln
– Jeffrey Schroedinger, Regensburg
– Nataly und Rüdiger von Stengel, Bonn
– Cäcilia und Johann Baptist Wehler, Köln
– Karolin und Walter Wehler, Köln
We welcome the fact that the Archbishop of Cologne, Rainer Cardinal Woelki, has now also received the recognition from Rome that he has acted in an exemplary manner in dealing with the case of abuse. After a long period in which many have tried, for whatever reason, to harm the cardinal and put him in a slanted light, this confirmation from Rome is a good sign. For indeed, Cardinal Woelki has pushed forward a straightforward work-up process like no other bishop.
Moreover, it was and remains clear that he has not brought guilt upon himself through decisions that would have made a cover-up possible. From this point of view, too, we are pleased that the way is now also officially open, as it were, for the Archbishop of Cologne to receive justice and fairness.
This is what we as an initiative had resolutely campaigned for. We now sincerely hope that the attacks against Cardinal Woelki will cease and that a rebuilding of trust and genuine cooperation in the Archdiocese of Cologne with the Archbishop, Cardinal Rainer Woelki, will become possible.
We thank all supporters of our initiative in favor of fair dealings with the Catholic Church in general and with the Archbishop of Cologne in particular. A Holy Mass has already been celebrated in these days in your intentions. At the same time, we would be happy if you continued to be united with us in prayer for the Church in Cologne and in Germany.
If you also think that the current situation should be dealt with in a more appropriate and fairer way, in particular with regards to the facts and the person of Cardinal Woelki, support our initiative with your name:
for law and justice, fairness and an interaction based on mutual respect within the Catholic Church.
*I consent to be contacted by Fairness in the Church with further information, advertising and appeals for donations by email. I may revoke this consent at any time for the future at info@fairness-in-der-kirche.de. The revocation of consent does not affect the lawfulness of the processing carried out on the basis of the consent until the revocation.
I can inform myself about the processing of my personal data in the data protection notice.